Please consider a donation (suggested donation $5-$10) for ongoing technical support.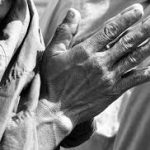 Aaron: Vipassana is a beautiful practice. It's a way of coming home, and finding out who you are beyond the mundane bodies –  the physical, the emotional and mental bodies. Your thoughts change from day to day, from moment to moment. Your body changes. Your emotions change. Your energy changes. You cannot pin an identity on any of these aggregates. Who are you when you're not self-identified as the body, the mind, the emotions, feelings of being good or not good, and so forth, who are you? When all of these things pass away, what remains?
The word passana in Pali language means seeing, to see. Vipassana means a deeper, clearer seeing. It takes us past the surface, to really see things as they are. Because you are, all of you, radiant, beautiful beings, I hope it will help you to see yourselves as I see you, with that love and radiance. To know the deeper truth of yourself beyond the unworthy one, the bumbling one, the one who has to get everything right, the weak one, strong one. Who are you?
Vipassana is a path to freedom. I know that from my own experience and my own liberation through this practice. But we do not teach only the traditional vipassana practice. We mix it with what might be called pure awareness practice. With vipassana, we watch objects arise and pass away, arise and pass away. The thoughts, the itch, all the different objects that come. We watch with spaciousness and kindness. We are watching arising and passing away with mundane consciousness. When consciousness is gone, is everything gone? What remains? Let us call it awareness, openhearted presence. So we practice the linear practice of vipassana, and we also practice the immediate now of presence. At the retreat, we mingle the two.
Your path to freedom is a very precious thing for yourselves and for all beings. Your Earth right now is in a tumultuous time: a lot of pain, a lot of friction, fear, confusion. The only thing that will carry you through it is love. Put in the Buddha's beautiful words, "Hatred never resolved hatred. Only love resolves hatred." But we can't say, "Okay, I'm going to love. No hatred here! No anger!" Ah! How do we love when your house has been washed away by a hurricane or burned down by wildfire? When dear friends have been shot by a sniper? When politicians are threatening nuclear war? How do we love? If you did not have the capacity, the innate capacity for this kind of love, I would not invite you to be here for a retreat. But I know— I don't believe; I know you have this capacity. And because you are here, you have the intention to develop this capacity, to return love where there is fear and hatred. To return calm, centered, clear mind to the places of agitation and confusion. But be careful here: this is not a doing, this is just returning to pure being.
This is the heart of what we will do this week. I look forward to our time together. I love you all very much, and I am very grateful to you for being here. I could talk for 2 more hours or end here, so I will end here, because I want to hear from you at this point. My blessings and love.