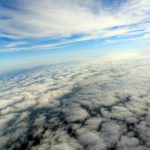 October 23, 2017 Monday, Oakwood Retreat, Barbara's Intro
Please consider a donation (suggested donation $5-$10) for ongoing technical support.
Barbara: I offered a very short few lines of introduction at the start of our go-around. We finished in time, so there are a few things I'd like to share. I grew up in the 1940s, and talk of the Holocaust was dinner table conversation; about extended family who were caught there and nobody knew what had happened to them, about people known and unknown. I really didn't understand what they were saying, just, that people were being killed. I asked, how can people kill each other like that? How can people be so cruel to each other? I was maybe 5 or 6 years old. I really didn't want to live in a world where people would be that cruel to each other.
I was a reasonably happy little girl. I went to school, played with friends. But I spent a lot of time crossing the road to the woods and pond that were a short walk away. In those days, 6 year old girls were free to walk into the woods and nobody said, "Oh, you'll be in danger." I had to take my big collie with me. Other than that, I was free to go where I wanted, as long as I told people where I was going and when I'd be back.
It was a small pond across the road, maybe 2 or 3 acres in size; it had an island in the middle. I could swim; I was not forbidden to go near the pond. I built myself a little raft; I found pieces of wood and tied them together with cords. The water was only hip deep near shore. I had a stick and I polled my way to the island, maybe 20 feet from shore. I would go to the island, and, I didn't call it meditation but I would just sit and be quiet. The being I called "the man in the clouds" would come and talk to me. It was Neem Karoli Baba, who has been my guru all my life; his picture is on the altar.
He taught me jhana. He didn't give it a label. He didn't call it meditation. He just taught me step by step to move through the jhanas. Remember, I was probably 6, 7, 8 years old. I moved through these very blissful jhana states, and then would go home and look at a world where people were killing each other. I thought, I can't do this. More and more, all through elementary school, I would spend my afternoons drifting around in the jhanas, blissing out in the jhanas. It was a great escape.
Finally when I was about 11 and going into junior high, Baba said to me, "I'm not going to be readily available to you anymore. You need to get back to the human world. You need to connect as a human." "Don't go away!" But I had no say in it. Obviously if he was not going to be available, he was not going to be available.
He gave me that year, and I have this written in a childhood diary, my spiritual name, Shanti Das, Servant of Peace. I asked him; I had no idea what the words Shanti Das meant. He said, "Your first work is to understand your name, the translation of it, what it means, and then how to do it."
I spent a lot of years trying to figure it out. Finally I found out it meant Servant of Peace, and I said, "Oh, well, I'm a pacifist!" I was a Quaker. I was a very militant Quaker! I have a photograph somewhere in my attic of myself picketing in a canoe on the Thames River in New London, CT outside the Electric Boat Company where they built nuclear submarines. They would send PT boats after us. You can maneuver a canoe much faster than you can maneuver a PT boat! We would play cat and mouse for a long time. They were not going to make a martyr of me and launch the submarine on top of us. They had to delay the launching of the submarine until they caught us. I was thrown in jail a few times. The dean of my school, Connecticut College in New London, where this was happening, was also a Quaker, and she would come and bail me out. Finally, she said to me, "Is this okay with your parents?" I said no, and she said, "Well, considering they're paying your tuition, maybe you need to stop doing civil disobedience until they're no longer supporting you." And that made sense to me. So, I sort of stopped. But I was still a militant pacifist.
Fast forward. What does Servant of Peace mean? This has really been a lifelong question for me. What does it mean to be a servant of peace? What is peace? For many years I asked the question. Then I married Hal, we had children, I lost my hearing, all in fast succession. I really wasn't spending much time trying to figure out what was a servant of peace. I was trying to figure out, how do I live this life with the enormity of suffering of losing my hearing? There was a lot of anger, a lot of fear.
I prayed for help. I was feeling very stuck, because— my life was good. I have a loving husband. Our 50th anniversary is next May. I have 3 wonderful sons, beautiful daughters-in-law, grandchildren, work that I love. But back then I was so angry. Why did this happen to me? Am I being punished? What is this life about? The questions you've been asking. Who am I? Why am I here? Why did this hurtful thing happen to me? I prayed for help.
I'm capsulizing this, but almost immediately after that prayer I came into my living room to meditate and there was a spirit there. That is the only way I can phrase it. There was this powerful energy. I could see him, feel his presence. I said, "Who are you? Why are you here?" He said, "You're suffering. Let's look at the causes of the suffering."
I had been meditating all my life, and doing a practice very similar to vipassana, self-taught. I knew nothing about Buddhism. I knew nothing about vipassana specifically as a form of meditation. But I had moved from jhana practice to what looks like vipassana, just present in the moment, watching what arises, holding it with presence. But I had a subtle tilt to my practice, where when something unpleasant arose when I was sitting, some body pain or emotional pain, I would pull my attention back, move away from what was unpleasant, to my breath or the luminosity  that I often used as a primary object. Because of the jhana practice I knew how to shift myself into a very peaceful place. So I was using it as a way to escape the discomfort, unwilling to go into the discomfort.
Aaron began to teach me so lovingly. Basically, his first teaching to me was the Four Noble Truths. You're suffering. The suffering exists, it's real. Let's look at the causes of the suffering. And the suffering is not from being deaf; the suffering is from the grasping at not being deaf, the hatred of the deafness. I said, well am I stuck here forever? No, freedom exists. I didn't know this was the Four Noble Truths. Just, you're suffering, yes. The cause of the suffering is the grasping, the fear. Freedom does exist. And then the beautiful Eightfold Path.
The Eightfold Path has three parts. Sila, moral awareness. Well, I really had that established through the earlier part of my life. Samadhi; I had that established. Wisdom, not much, not much at that point. So, the deepening of wisdom is what was needed.
His early teaching to me, whatever has the nature to arise has the nature to cease, and does not belong to you. It has arisen out of conditions. He helped me to understand how to be present with what arose with an open heart. It is unpleasant or pleasant. If it's unpleasant and aversion arises, be present with the aversion. If it's pleasant and grasping arises, be present with the grasping. What is grasping? What is aversion? I began to develop the wisdom to see that it simply is arisen out of conditions, and as long as those conditions have not been purified it will continue to arise; and that the only way to purify those conditions is with love.
At this point I still was not looking at the "what does it mean to be a servant of peace?" Just, how do I get out of the suffering trap? But gradually his teaching really took root.  I started to understand that the peace that I was seeking for myself had always been there, and that I couldn't really lose it. But I had gotten it so covered up, just mucking around in all these theories: if I do this, if I do that, how do I fix it. I had to just let it all go; to really open my heart and just be here with this beautiful Earth, beautiful friendships, beautiful dharma, and with the enormity of pain of sentient beings; just opening the heart.
The jhana practice had taken me, many decades earlier, to a blissful place where I avoided mundane consciousness. But now I was able to move into the deeper vipassana practices, where the mind and body dissolved; body and ego dissolution. Aaron was teaching me more and more about what he calls awareness, as differentiated from mundane consciousness. Eye touches an object: seeing consciousness. Ear touches an object: hearing consciousness. Body touches a surface: touching consciousness. Thinking consciousness, when the mind touches a thought.All of these are based in the mundane realm
There's a part of practice with which some of you are familiar with that's called access concentration. It's a place where the practice is developed to the point that awareness watches objects arise and dissolve without getting caught up in stories about them. There's no self in it, just, the sky is blue then a cloud blows across, and then the cloud blows away. Not, why is that cloud hanging over me? No stories, just here it is and there it goes. So eye consciousness sees the cloud come and sees it go. Awareness rests in the spaciousness, seeing the cloud and the absence of cloud, the whole picture.
Gradually I started to find what true peace is, what true joy is. I am so grateful for my life. I am so grateful for Aaron and all the teachers that have supported my path. I'm so grateful for the opportunity to really be a servant of peace by bringing these teachings to people like yourselves, and helping you to realize it for yourself. I can't give it to you; I can only be like that finger pointing to the moon. Where is the moon? Up there, but I can't transport you to the moon; your practice transports you. I can't transport you to liberation, or peace, or joy, but your practice does. It's a practice of so much love and so much joy and gratitude and freedom, of peace. But it asks of us a willingness to be touched by suffering until it goes through us, without resistance, and the heart opens to hold it all.
I'm very glad to be with you here this week. We have 6 days, which is in some ways a very short time and in some ways a very long time. A lot can happen in 6 days. It's intense because you're in silence, and the silence is so beautiful. Please honor the silence, for yourselves and for others. This means more than not talking but finding the inner silence, right there with noise and agitaton, with contraction and pain.
Watch the impulses, all the impulses, not just the impulse to talk or whatever, but all the impulses. Watch the feelings. Watch the body sensations. Watch the emotions, and develop for yourself the wisdom: it's all arising because the conditions are present for it to arise, and when the conditions cease, it will cease. It is not me or mine. This is wisdom. It's a beautiful dharma.
So this has been a bit of my story, my spiritual path. One more thought; most of you know I was a sculptor for much of my life and taught sculpture at the University of Michigan. I was making 8, 10, 12 foot bronze sculptures that spiraled around and moved. I would go into my studio and sketch these, and build them out of copper tubing and then build them together. When I finished them, a name came to me: Lael, Ariel. Who's Lael? Who's Ariel? But then, after I met Aaron, these beautiful entities came and introduced themselves. "Thank you for doing my portrait— I'm Lael!" "I'm Ariel!" It feels like my life has come together in a perfect way. Now I can channel some of these entities whose bronze portraits I did, and allow them to speak for themselves and share their wisdom.
That's all. My love.