Barbara Brodsky
Founder and Guiding Teacher
Barbara Brodsky has been practicing meditation since 1960. She has dual roots in the Buddhist and Quaker traditions and her teaching reflects this balance. Barbara teaches insight or vipassana meditation and practices derived from the dzogchen (non-dual awareness) traditions to people of all faiths, traveling throughout the world. She is an ordained Interfaith Minister. In Ann Arbor, Michigan, in 1989, Barbara founded Deep Spring Center.
Why "Deep Spring Center"? Barbara has said, "Almost forty years ago, when I first began to meditate, one day I had a vivid image of accessing a deep spring within myself as I moved into a meditational space. It was a bottomless spring, connected to the Infinite and Eternal. From that spring I drew sustenance and insight, not my own strength and wisdom but a far deeper one to which my meditation opened me. It was a place of deepest connection, deepest love. I saw that source was in all of us, the center to which we may all come. I came to think of it as a spring. The spring was 'self' but the waters were the pure energy and love of the universe. That spring has been with me all these years. I hope that all beings find that deep source within, and that it may lead us all to joyful connection and to peace."
Barbara has been profoundly deaf over forty years; living with silence has greatly influenced her life and teaching, as have years of active involvement in non-violent action for social change. She is married and the mother of three adult children and is also a published writer and a sculptor whose work may be seen in public and private collections throughout the US.
She is the channel for the discarnate entity, Aaron, The Mother, and other entities.
To offer dana (a gift) directly to Barbara Brodsky:
   OR
Check:
Please make check payable to Barbara Brodsky:
Barbara Brodsky
3455 Charing Cross Rd.
Ann Arbor, MI  48108
Barbara Brodsky offers all teachings on a dana basis.
She does not receive any payment from Deep Spring Center.
All monies paid to Deep Spring Center go directly to the center for running costs.

Guided trip to Casa de Dom Inácio de Loyola in Brazil with Barbara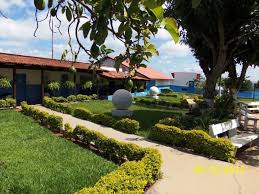 Barbara Brodsky
(author of "Cosmic Healing")
January 26 – February 9, 2019
(with optional extension to Feb. 16)
Vipassana Healing
Space is still available.
For further information and registration:
[email protected].
Non-DSC Retreats with Barbara Brodsky
Durham NC area retreat with Barbara Brodsky, Aaron and John Orr
2019 dates to be announced
at New Hope Camp and Conference Center in Chapel Hill, NC.
This is a beautiful center nestled in 165 acres of rolling hardwood forests.
Commuter or residential. Open to all levels. For more information contact:
[email protected] or 919.943.0438, NewHopeSangha.org
Durham, NC
Non-Residential retreat in Seattle – Barbara Brodsky and Aaron*
Spring 2019. Dates to be decided.
For more information contact: Doron Weisbarth at: [email protected] or 206.524.8488
Seattle, WA
Private Counseling Meetings and Meditation Interviews
Barbara Brodsky and Aaron
Available by appointment and held in the meditation hall at 3455 Charing Cross Road, Ann Arbor, also available via Skype.
Please contact Barbara at [email protected] or call 734.971.3455 for more information or to make an appointment.
Spiritual counseling with Aaron: Such meetings are around 1 hour (Aaron doesn't work by the clock). These meetings are offered without set fee, but with a sliding scale suggested donation, $65 for low income, $130- middle income, $ 200 high income. This is just suggestion, made because so many people asked for such a guideline. It is a donation, not a fee. An audio recording of our meeting can be emailed to you. Such meetings may be one-time or ongoing. Many people choose to meet with us regularly while working with ongoing life issues and in relationships. Couples counseling is also offered. Meetings are available in person or by telephone and/or skype. Before our meeting, please send an e-mail with relevant life information and the basic questions you have. We'll use this material just as a starting point.
Meditation interviews are with Barbara unless Aaron has a specific suggestion about your practice. This meeting is focused on your meditation practice. Of course life issues touch our practice, but in a meditation interview we don't go into past lives or consider life issues in depth but work on how to work with such issues in meditation. The meeting will be about 1/2 hour and is offered completely on a dana (donation) basis.
Thank you, Barbara and Aaron
From Barbara Brodsky, an explanation of the spiritual counseling process.
Thank you for your inquiry.
We do not do "readings" in the conventional sense. Aaron does not predict the future or tell you what to do. The choices are yours. Most people who meet with us are ongoing meditation students or have met us at retreats and workshops. We meet in person, by phone or skype. Aaron does  what we call "spiritual counseling," helping people to better understand their life issues and how understand them as catalyst for growth.  He will never tell people what they should do, just help them to understand the spiritual basis for the  issues or confusion.  
With this in mind, most often we work with ongoing students with whom we may meet once or twice a month or even two or three times a year. Many of such people are either in classes, or people who attend meditation retreats and workshops with me around the US. However, when time permits, we will very occasionally meet with someone as a one time meeting, especially someone with sincere questions and willingness and inner resources to work on themselves.   
If you wish such a meeting, please email me back with  some background about your spiritual and meditation practice, your present situation and how you feel we may be of help.
If our work interests you overall, many people who want more time with me and Aaron and to deepen in meditation come to our annual retreat in late October, information is DSC web site under
Retreats
, as are other retreats across the US, especially in Seattle and in NC.
People close to or in Michigan often enroll in ongoing classes. There is also the opportunity to join in the open nights with Aaron and workshops too, via audio or video conference call, all listed on the web site. Questions can be asked at these evenings.
Please let me know if I can be of further help.
warmly, 
Barbara
On Love in One, the Movie
Annual Sangha Meeting, May 5, 2012
Brief Deep Spring Center History
Annual Sangha Meeting, May 5, 2012
Barbara channels Aaron