The meditation class for the 9-month Eden Project meets twice monthly on Wednesday evenings, from 7:00 ­– 9:00 pm Eastern. The focus will be on deepening of Vipassana (Insight Meditation) and Pure Awareness. With your registration in the Eden Project, you are entitled to enroll in the Meditation module along with the other Eden Project modules or just on its own.
This class is for practitioners who already have the basics of Insight meditation and have the ability to be mindful in daily life situations. There will be a combination of instruction, silent sitting, and discussion of topics such as dependent origination and the arising of ego self, karma, working skillfully with habitual patterns of mind, and finding balance on the bridge between relative and ultimate reality. We will encourage and reinforce developing and sustaining a daily formal meditation practice.
As our practice deepens, we naturally become aware of the dharmakaya (truth body) and the ability to rest more fully in our true nature. Pure Awareness meditation is a wonderful way to identify and rest in our pure mind. It is the doorway to the unconditioned and, along with Vipassana, helps us find the balance between form and formless, the conditioned and unconditioned aspects of our being. In truth, there is no separation between the two. They are non-dual.
Non-duality will be a central focus throughout the Eden Project. The practices of Vipassana and Pure Awareness together become one meditation that enables us to have an experiential understanding of non-duality. This practice will help us in the Eden and Mediumship modules, as well as in the Dharma Path class, as we further explore the non-duality of sacred light and darkness.
Included in our meditation program will be heart-centered practices, which give us access to our open loving hearts, and chanting, which brings energy and joy. If you have any questions about the course or whether it is appropriate for you, contact John at [email protected].
Event Details
Registration:
This class is Part Four of The Eden Project. A single donation registers you as a participant of all classes in the program, which includes four classes and two workshops.
The Eden Project Fall 2021 Registration Form
Dates:
September 15

September 29

October 13

October 27

November 10

November 24

December 8
Times: Wednesday evenings from 7:00 pm ⎯ 9:00 pm. Links to Zoom sessions are emailed the day before each session.
Time zones: Times listed are in the Eastern Time Zone (Ann Arbor, MI, USA). To convert to a different time zone: Use Time Zone Converter
Facilitator: John Orr
Offer dana to Deep Spring Center teachers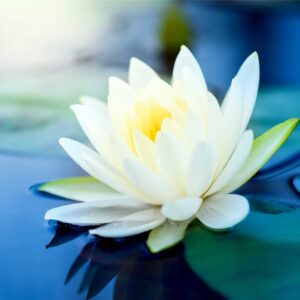 October 13
|
Recurring Event
(See all)
An event every 2 weeks that begins at 12:00 am on Wednesday, repeating until December 11, 2021
Links to Zoom are emailed the day before each session.

Deep Spring Center teachers offer their time on a dana basis, joyfully sharing the teachings. Your free-will offerings to them are greatly appreciated, as they receive no compensation from Deep Spring Center. Offer dana to Deep Spring Center teachers.