Please think of the earth's ground in the spring. You turn and aerate the soil. Perhaps you add some nutrients to the soil, and then you plant your seeds. The seeds cannot grow without the earth, the literal ground, which contains the warmth of the sun, the moisture of the rain, the nutrients of the soil, and the love that is poured into it. Earth does not hold onto these gifts and say, "This is for me." It knows that everything that's poured into it is there to be re-offered outward, to serve as a ground for all else; that which grows from it. That growth, in turn, will die back in the autumn, and enrich the earth again.
The first aspect of mediumship is to allow each of us to know ourselves as the ground.
Everything is interconnected — what comes in and what goes out. As long as there is an ego believing, "I am doing this. I am doing that. Oh, look at me — this entity is present with me," one cannot be a clear medium.
To offer a second example: a chef wishing to create a meal, comes into the kitchen and says, "Now I am going to make the most wonderful soup! Look — I found the best vegetables! People will love me for the soup I've made!" Another chef has been to the market and collected beautiful vegetables and chicken or whatever else might be involved. He/she praises each ingredient, offering gratitude to each for contributing to create the soup as a co-creative process, with the chef seeing the soup as a service to the diners. Each chef makes what appears to be a similar soup. However, the chef who is connected as a participant with everything involved, and is doing this preparation devoid of ego, offers a soup with a different kind of energy.
To be a medium is to know one's interconnection with everything, and to begin with the intention for the highest service to all beings, including the self in that circle of love but not separating the self. Only with this deep knowing of inter-being with All That Is and the highest intention for loving service, can one truly connect to anything, be it the ingredients of the soup, be it the plants growing from the ground, or be it the spirit entities that may wish to speak through one.
It is likely that some participants will get to channeling in the class by spring, but this is not what is meant by mediumship. Channeling is one possible outflow of mediumship. In this class we will be training you how to be mediums in your life, in the truest sense.
The class will involve learning to connect to everything, both through formal meditation and through times of sitting; just hugging a tree and becoming the tree; holding a friend's hands and looking into each other's eyes and being each other; experiencing your higher Self and other spirit energy. Most importantly, you will be looking at any intentions toward self-service that exclude others and hold fear, and learn to ground those intentions with love so they can begin to dissolve.
Finally, by more deeply knowing your inter-being with all, you will be attending to any fear that the self will dissolve, fear that you will in some way annihilate yourself as you become a medium. You are everywhere! Let us celebrate this fact.
As part of this work, we will learn to connect with our own higher self, and perhaps will connect with our own primary spirit guides.
In the first semester, this will be some of our focus. With this foundation in place, we will take it further in the second semester.
Event Details
Registration:
This class is Part One of The Eden Project. A single donation registers you as a participant of all classes in the program, which includes four classes and two workshops.
The Eden Project Fall 2021 Registration Form
Dates:
September 14

October 12

November 2
Times: Tuesdays, 6:00 pm ⎯ 7:30 pm Eastern. Links to Zoom sessions are emailed the day before each session.
Time zones: Times listed are in the Eastern Time Zone (Ann Arbor, MI, USA). To convert to a different time zone: Use Time Zone Converter
Facilitator: Barbara Brodsky who channels Aaron
Offer dana to Deep Spring Center teachers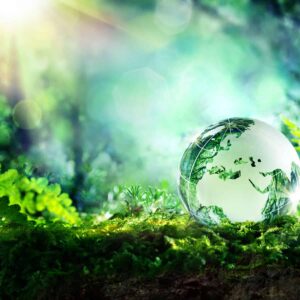 October 12 @ 6:00 pm – 7:30 pm EDT
|
Recurring Event
(See all)
One event on October 12, 2021 at 6:00 pm
One event on November 2, 2021 at 6:00 pm
Links to Zoom are emailed the day before each session.

Deep Spring Center teachers offer their time on a dana basis, joyfully sharing the teachings. Your free-will offerings to them are greatly appreciated, as they receive no compensation from Deep Spring Center. Offer dana to Deep Spring Center teachers.