The One Heart We All Share
Because of Covid-19 and safety issues, New Hope Sangha Retreat will be held via Zoom this year. All students and teachers will be on Zoom.
A 3-day Vipassana retreat with Barbara Brodsky, Aaron, and John Orr.
What is this one heart we all share? It is our true nature, the essence of our being, which is love and light. Meditation is one effective way of coming to know this inner light of our divinity that is infused with love and pervades everything. Once we come to know our true nature, we develop, through practice, the ability to rest in it more stably. Then we can live more continuously from this heart of wisdom, love and compassion and truly come to know it as the One Heart we all share.
We invite you for a weekend of meditation instruction and practice, dharma talks, small group meetings, chanting and love! We will begin on Friday at 2:00 to give ourselves more time to settle into the retreat and have a full weekend of practice, ending Sunday at 5:00 pm. The retreat is open to people of all levels of experience. Due to Covid the retreat will be held online this year. We understand this is a different kind of retreat and encourage participants to use the Zoom online format to further integrate the practice into your home environment in a way that is most useful to you. If you have any questions regarding the retreat, contact John Orr at [email protected] or Barbara Brodsky at [email protected].
We look forward to sharing this November weekend retreat with you.
Event Details
Location: Held online via Zoom
Suggested donation: $75 – $300
Dates and registration:
November 9: Registration deadline
November 12-14:

Register
Time zones: Times listed are in the Eastern Time Zone (Ann Arbor, MI, USA). To convert to a different time zone: Use Time Zone Converter
Facilitators: Barbara Brodsky, Aaron, John Orr
Offer dana to Deep Spring Center teachers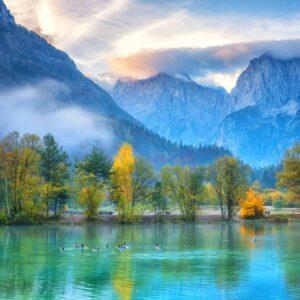 November 12 – November 14
Links to Zoom are emailed the day before each session.

Deep Spring Center teachers offer their time on a dana basis, joyfully sharing the teachings. Your free-will offerings to them are greatly appreciated, as they receive no compensation from Deep Spring Center. Offer dana to Deep Spring Center teachers.