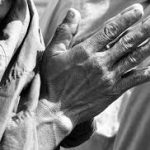 Please consider a donation (suggested donation $5-$10) for ongoing technical support.
Jeshua: My blessings and love to you all. I am Jeshua. I know that's Aaron's greeting; I have learned it from him. Thank you for inviting me to be here with you today. (Walk among the group) I want to look into your beautiful faces, feel your presence, and invite you to feel my love and presence…
There is no need to believe anything special about me. I am no different than you. I was born as human, as you were all born as human.  Yes, I was more awakened, perhaps, than you were at your birth in this lifetime. I did not forget why I had come. But don't put me on a pedestal. You are just as divine and radiant, and as much Sacred Spirit, as I am.