coming home
A Workshop held at Interfaith Center for Spiritual Growth and live streaming
When: Saturday, March 24, 2018
Time: Doors open: 9:15 am | Workshop: 10:00 am-4:00 pm (Eastern)
Where: 704 Airport Drive, Ann Arbor, MI
Cost: Local – $35
           REGISTRATION
           Live streaming  – $20-$80
           REGISTRATION (sliding scale)
All registrants will receive an on-demand video to watch anytime.
All Deep Spring Center teachers offer their time on a Dana (donation) basis, joyfully sharing the teachings. Your free-will offerings to the teachers are welcome.
You can offer dana to  Barbara Brodsky anytime. Please make the check out to Barbara Brodsky and mail to:
3455 Charing Cross Road
Ann Arbor, MI  48103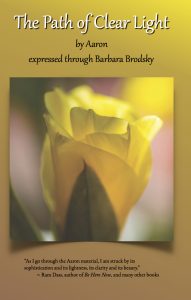 Aaron's new book, The Path of Clear Light is recommended reading for this workshop.
Aaron reminds us that we are all "coming home" and also that we have always been home. It is a circular journey, for in truth we have never left. It's very helpful to have an experiential sense of that "home" so when we touch on it, we remember and can say, "this is it; here I am!"
What is home to you? Where do you find it most accessible? We'll work with various supports: meditation; maybe movement or chanting or making collages; guided meditations or a shamanic journey, and some of the tools Aaron introduces in the book, to help each participant find a more stable experience of "home" and how to rest there. Anticipate a day of joy and heartfelt sharing, and some deep work too.
Teachers
In Ann Arbor, Michigan, in 1989, Barbara Brodsky founded Deep Spring Center for Meditation and Spiritual Inquiry, she is the founder and guiding teacher,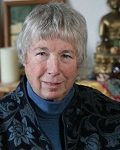 Barbara Brodsky has been practicing meditation since 1960. She has dual roots in the Buddhist and Quaker traditions and her teaching reflects this balance. Barbara teaches insight or vipassana meditation and practices derived from the dzogchen (non-dual awareness) traditions to people of all faiths, traveling throughout the world. She is an ordained Interfaith Minister.
Dorothyann Coyne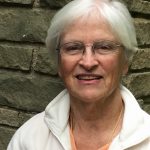 Dorothyann has been a student and practitioner of yoga and meditation since 1971. Mother of four and grandmother of five, she is a certified Kripalu Yoga teacher and a senior teacher of meditation for Deep Spring Center.