One-Time Donation to Deep Spring Center
One-time gifts help with expences like technical support and office management:
Donation by check or money order made out to:
Deep Spring Center
Mail to:
Deep Spring Center
6655 Jackson Rd., #565
Ann Arbor, MI  48103
Automatic bank transfer
Electronic Funds Transfer (EFT)/automatic transfers from your bank from your checking/savings account on monthly, bi-monthly or quarterly basis.
Please contact your financial institution or download this authorization form, fill it out and mail to:
Deep Spring Center
6655 Jackson Rd., #565
Ann Arbor, MI  48103
Thank You Gift…
A Thank You gift for your monthly donation or annual one-time donation of $250 or more:
Receive the benefit of attending

EVENINGS WITH AARON

LIVE streaming
plus  an on-demand video to watch anytime.
Donation to Barbara Brodsky

Barbara Brodsky is the channel for the discarnate entity, Aaron, The Mother, and other entities.
To offer dana (a gift) directly to Barbara Brodsky:
   OR
Check:
Please make check payable to Barbara Brodsky:
Barbara Brodsky
3455 Charing Cross Rd.
Ann Arbor, MI  48108
Barbara Brodsky offers all teachings on a dana basis.
She does not receive any payment from Deep Spring Center.
All monies paid to Deep Spring Center go directly to the center for running costs.
Additional ways to support Deep Spring Center

Use this link whenever you are shopping on Amazon and a portion of your purchase will be donated to Deep Spring Center for Meditation and Spiritual Inquiry.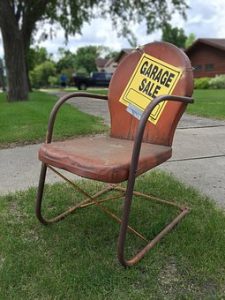 So simple…
Yard Sale Donation
Consider donating a portion of your yard sale funds to Deep Spring Center.
Thank You for your generosity.
Dana (pronounced "dah-na") is a Pali word meaning "gift" or "giving." It is closely related to the virtue of generosity and is expressed in many forms—the offering and sharing of our time, energy, knowledge/expertise, material items and financial resources. Dana is a purely volitional act of giving in which we develop our ability to let go, convey our compassion and caring, demonstrate our commitment, and acknowledge our interdependence and connectedness.