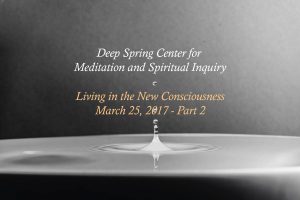 Aaron: We are in the process of transforming into a much higher vibrational planet. Remembering 'I am an angel and I will not act in negative ways'. There is always a loving way.
The Power of Intention
1. Remembering Your Intention
2. Daily Meditation
3. Breaking Through the Myth of Either/Or
Exercise 1: 5:01 min
Exercise 2: 6:20 min
Guided Meditation: 21:16
Total length of video: 35:16
This was our first workshop using live streaming.
All videos are edited from live sessions.
Aaron is channeled by Barbara Brodsky.
Links are available on your receipt. If you do not download the files immediately make sure you bookmark/save the receipt link.
Download: Download to your computer or other digital devices.
YouTube: Watch it direct using this private YouTube link.
SAVE THE LINKS.