Please consider a donation (suggested donation $5-$10) to support these transcripts.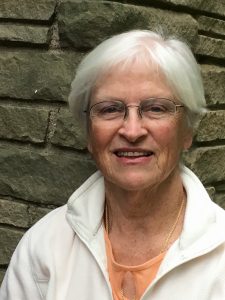 Deep Spring Center's annual March Retreat with basic instruction in Vipassana Meditation was held at the Steiner House in Ann Arbor this year.
The event drew seventeen folks from all directions. Responding to our online promotion, they came from Traverse City, Cadillac, Alpena, Midland, Grand Blanc, Sterling Heights, Pinckney, Westland, Toledo, Dayton to join local Ann Arbor retreatants in a weekend exploring the four foundations of mindfulness as well as the four noble truths of Buddhist teaching.
Most of the retreatants for the weekend were new to the practice. But as the group settled in, it became apparent to the teachers that these students of the dharma were serious and hungry to learn the practice. They entered into the noble silence as if they had been doing it all their lives.
As comments were shared at the closing, it was plain that Barbara Brodsky's teaching from her own personal situation with her husband's health had left a very strong impression. We can forget how lucky we are in Ann Arbor to have such an inspiring guiding teacher and opportunities to sit with fellow meditators regularly.
As people talked during the final hour of the last day, Dorothyann Coyne and Amy Koch, who were both teaching with Barbara, could hear the very heart-felt desire for more opportunities to learn and practice meditation in towns around us. It is wonderful that Deep Spring Center can address this very real spiritual hunger not only with our annual March Retreat but also with the many classes and special events that are carried out into the world through our internet offerings.