healing ourselves and the earth | Fall 2019
Saturday | November 9 | 10:00 am-4:00 pm
Sunday | November 10 | 1:00 pm-5:00 pm
Teachers: Barbara Brodsky channeling Aaron, and others; Dr. Tavis Taylor, M.D. (see below)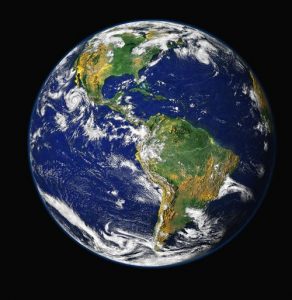 Other spirit helpers Yeshua, Father John, and other spirit as they offer to come forth. One, who calls himself Brother Love and who has a deep spiritual awareness and strong facility in healing, has already asked to participate. It will be interesting to see who turns up. 
Held locally at: Interfaith Center for Spiritual Growth
704 Airport Blvd.Ann Arbor, MI 48106
Get Directions
Also available: Global live streaming, join us from anywhere
Suggested donation: $65 – $195 for the weekend
REGISTRATION
Registration is closed.
WHY TAKE THIS WORKSHOP?
As we continue to experience the effects of climate change and witness the ways Mother Earth is suffering, it is easy to feel overwhelmed and hopeless. You might think, "What can I do, the problem is so big."
It is important to remember that 'being' is another option to accompany 'doing.' Many wisdom traditions hold that the healing and wholeness we seek – divinity itself – is already at hand, and we need only remember how to tap into it.
This workshop offers practices that enable one to move beyond just a conceptual understanding of the ever-healed, and to cultivate a direct experience of one's innate perfection or essence. Learning to 'be that essence' and to move in the world from that space, enables us to offer healing to the earth and ourselves in very meaningful ways.
Class Description
Please join us for a workshop on Healing and the Ever-healed. The workshop will include talks from human and spirit plane teachers, chanting, guided meditations, question and answer periods, and discussions.
The workshop will focus on:
• how we come to know the ever-healed and what blocks such knowing
• how our personal healing and living of our own innate perfection impacts everyone else and the earth itself
We will provide tools to support your own physical, emotional and spiritual healing journeys, as we explore energy, chakras, and more.
At the close of Sunday's session, an optional opportunity will be offered to experience a Divine Healing Intervention. If you are interested, please read the protocols that will be available before the workshop regarding pre- and post-intervention recommendations to optimize your healing experience.
We look forward to your joining us for what promises to be an extraordinary time of learning, connecting, and healing.
Dana (donation) to teachers
All Deep Spring Center teachers offer their time on a Dana (donation) basis, joyfully sharing the teachings. Your free-will offerings to the teachers are welcomed.
There will be a dana bowl available at the workshop for the teachers.
Teachers are NOT paid by Deep Spring center. Monies to the center are used for running expenses.
Dr. Tavis Taylor, M.D.
Dr. Tavis Taylor, M.D. has enjoyed 27 years of intense Internal Medicine practice in a variety of settings. He has provided care in very rural sites where he was the only doctor in Alaska, Hawaii, migrant clinic California, tribal clinics in WA and Oklahoma. He spent 7 years with the Pima Tohono O'odham tribe outside of Phoenix, AZ in the 1990s, leaving there in 1999 as their CMO (chief medical officer) and member of the governing board to return to his home town, Bremerton, WA. Here, he was with Kitsap Internal Medicine until 2008 when he decided to open a the solo practice, which he closed in October 2015 in order to broaden his scope of practice.
Since completing his Internal Medicine Residency and position as Chief Resident, Dr. Taylor has enjoyed maintaining a Clinical Instructor Faculty position with the University of Washington School of Medicine teaching medical students and residents.
Dr. Taylor has been a single parent raising his two children here in Kitsap County and enjoys his extended family and community here. Now that his children are going off to college and other pursuits, he can indulge in a more flexible schedule to include travel and assisting under served communities.
Part of his journey has included developing a spiritual awareness and practice that now includes healing modalities not in allopathic medicine, often referred to an Energy Healing. He treats patients at request with these complimentary practices, and by invitation has started providing international energy healing clinics and workshops. His goal is to one day teach allopathic physicians and students these concepts to add to their treatment regimens.