Deep Spring Center 2020
Spring Vipassana meditation Retreat
Mindful Compassion: A Weekend of Practice
Join us at the Steiner House in Ann Arbor for a weekend of vipassana (mindfulness) meditation and related practices. Mindfulness meditation combined with conscious compassion, is a soothing balm for anger, confusion, grief, despair, and other difficult emotions. These practices can heal interpersonal relationships and transform the world in which we live. Peace and joy for ourselves and others become possible through a deep connection to the loving open heart at the core of our being.
What does it mean to slow the mind, quiet our emotions, and truly know what is happening to us from moment to moment? Once we have awakened to the reality of our experience, how can we open the heart and adopt an attitude of love and compassion toward both the negative and positive, the pleasant and unpleasant? Come and find your own answers to these questions, through group learning, silent sitting and walking practice, and small group meetings. Supporting disciplines will include noble silence, which allows us to turn inward, and the five precepts, which commits us to a simple ethical framework that emphasizes harmlessness, calms the mind and creates a clearer practice environment.
This retreat is suitable for everyone, from beginners to those with an established daily practice to those with many years of experience. If you have never taken a Deep Spring class or workshop, come learn what we have to offer. If you have been with us for years, come to connect, to open your heart, and to revitalize and deepen your insight practice.
The retreat is appropriate for meditators of all levels. Beginner instruction will be a special focus. Experienced students will have separate instruction.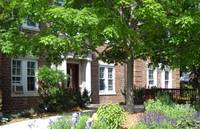 When: Friday, March 6 to Sunday, March 8, 2020
Where: Rudolf Steiner House
1923 Geddes Ave., Ann Arbor, MI  48104
Teachers: Lead teacher, Dan Muir
with Barbara Brodsky, founder and guiding teacher, on Saturday, March 9th 
Level: All Levels – especially for first-time retreatants, beginners and anyone wanting the basics
REGISTRATION
Deadline for registration is Mon., Feb. 24, 2020
Please contact [email protected] with questions
Deposit of $75 is due upon registration to secure your place.
See cancellation policy below.
Private room: $310
Shared room: $285
Commuter: $255
Deadline for registration and payment:
Monday, February 24, 2020
Private and shared rooms, limited availability.
Limited spaces available for this retreat.
Those commuting must attend all sessions (Friday evening through Sunday afternoon), except for the early morning sittings.
Room, board and meals included…please note below…
All Deep Spring Center teachers offer their time on a dana basis, joyfully sharing the teachings. Your free-will offerings to the teachers are welcomed. (There will be a basket complete with envelopes/note paper to receive dana offerings at the retreat)

Dana (pronounced "dah-na") is a Pali word meaning "gift" or "giving." It is closely related to the virtue of generosity and is expressed in many forms—the offering and sharing of our time, energy, knowledge/expertise, material items and financial resources. Dana is a purely volitional act of giving in which we develop our ability to let go, convey our compassion and caring, demonstrate our commitment, and acknowledge our interdependence and connectedness.
Spring Vipassana Basics Retreat Brochure PDF
For sharing and distribution. To come.
________________________________
Basic Information
Arrival is 5:00-6:00 Friday.

Dinner is 6:00 Friday.

Each evening session ends around 9:00 PM.

Early bird sitting Saturday and Sunday is 7:00 am and breakfast follows.

First sitting after breakfast 9:00 am, commuters who have not yet arrived are asked to be settled in by 8:45 am.

All meals provided through Sunday lunch. Retreat ends after Sunday lunch.

Parking is in the lot behind the building, first come, first serve.  Otherwise on the local streets.

Bring whatever blankets, cushions, ottoman, help support your practice.

Chairs and some zafus/zabutons provided.

No need to bring food and you will not be asked to cook but to bus your own dishes to the kitchen.
Cancellation Policy:
$75 deposit required to secure your place.
Balance due Monday, February 24, 2020.
Cancellations before February 24, 2020 will be refunded minus $75 processing fee.
Cancellations after February 24, 2020 will be refunded minus 25% unless someone is available to take your place, in which case all but $75 will be refunded.
No refunds for cancellations after Monday, March 2, 2020.
Last minute cancellations due to an emergency, no refund, but payment can be applied to a future retreat within one year.
Limited number of scholarships are available; inquire if you need financial assistance.
All details are kept in confidence
Register first, choose a shared room or commuter
Choose to pay by check
Drop an email to the registrar (

[email protected]

) and tell them the details (retreat, name and ask about a scholarship).
If we can offer a scholarship, the amount due will be re-adjusted and you will be told how much is due.
You can mail in a check for that amount. If we cannot offer you financial assistance, we can probably work out a payment schedule so you can pay over time. If for some reason we cannot offer a scholarship, we can delete your registration.
Retreat Teachers
Dan Muir

Dan Muir found his spiritual home at Deep Spring Center shortly after moving back to Michigan in 1999. He has been teaching since 2006, trying to convey the peace, joy, and deep wisdom he has found through honest intention, an effort at clean living, and daily meditation. When he isn't teaching the Dharma, Dan is a nurse anesthetist who shares a farm near Lansing with horses and alpaca.
In Ann Arbor, Michigan, in 1989, Barbara Brodsky founded Deep Spring Center for Meditation and Spiritual Inquiry. She is the founder and guiding teacher,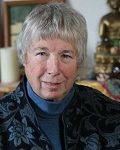 Barbara Brodsky has been practicing meditation since 1960. She has dual roots in the Buddhist and Quaker traditions and her teaching reflects this balance. Barbara teaches insight or vipassana meditation and practices derived from the dzogchen (non-dual awareness) traditions to people of all faiths, traveling throughout the world. She is an ordained Interfaith Minister.
What is a Meditation Retreat?
A meditation retreat is a wonderful opportunity to experience our own inner being while sharing in the support of others. Mindfulness throughout the day will be a focus, with alternating periods of sitting and walking practice. The retreat will be held in silence, free of conversational talking.
A typical day at retreat includes instruction for beginning and advanced meditators, numerous perious of sitting and walking meditation, optional small group meetings or private interviews with the teachers, optional group instruction or discussion with Aaron each afternoon, optional yogo, a rest or personal periods, and an evening dharma talk.
This kind of retreat may not be appropriate for all people. If you have concerns about your emotional stability under the pressures of a deeply introspective meditation experience, please discuss your concerns with a Deep Spring teacher prior to registering.
If finances are a concern, please let us know. Scholarships are available. Registration fees cover room and board. Teachings are offered on a dana basis.
What is Insight Meditation?
Insight Meditation (vipassana) is a simple and direct practice: the moment to moment investigation of the mind/body process through calm, focused awareness which allows us to experience sensations, emotions, thoughts and consciousness with greater clarity and balance. This frees our mind from conditioned patterns of self-centeredness, negativity and confusion, and opens our heart to deeper wisdom and compassion. This process of opening compassionately to ourselves moves from the sitting period to the whole of our lives. Each moment is practice for our growth toward wholeness and harmony.
The meditations derive from Buddhist traditions but no special religious beliefs are necessary to their practice. Along with vipassana, we will work with the practices of loving-kindness, compassion, sympathetic joy and equanimity, and with Pure Awareness meditation.
There will be separate instruction periods to meet the needs of students with different levels of meditation experience.