All Deep Spring Center teachers offer their time on a dana basis, joyfully sharing the teachings. Your free-will offerings to the teachers are welcomed.
Teacher Bios: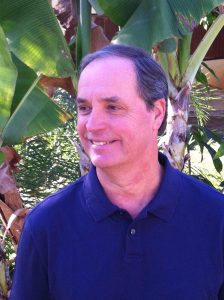 John Orr received Theravada Buddhist ordination and training for a period of eight years while living as a monk in the 1970's in Thailand and India. His Asian teachers are Ajahn Chaa, Ajahn Buddhadasa and S.N. Goenka. He has been teaching meditation and leading retreats around the country since 1980. John is the guiding teacher of the New Hope Sangha, which is a nondenominational community located in Durham, North Carolina that respects the wisdom of various spiritual traditions. He is retired from the faculty of Duke University. John has been a long time colleague of Barbara Brodsky, a student of Aaron and has been a Deep Spring Center teacher for many years.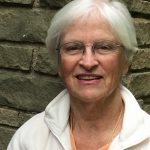 Dorothyann Coyne has been a student and practitioner of yoga and meditation since 1971. Mother of four and grandmother of five, she is a certified Kripalu Yoga teacher and a senior teacher of meditation for Deep Spring Center. Dottie and her husband Bernie have been long time supporters of Deep Spring.  For 25 years they offered their home on a lake in the Irish Hills near Ann Arbor as a setting for many of the sangha weekend retreats and workshops.
Dan Muir found his spiritual home at Deep Spring Center shortly after moving back to Michigan in 1999. He has been teaching since 2006, trying to convey the peace, joy, and deep wisdom he has found through honest intention, an effort at clean living, and daily meditation. When he isn't teaching the Dharma, Dan is a nurse anesthetist who shares a farm near Lansing with horses and alpaca.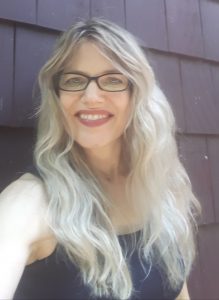 Kathleen Ivanoff began consciously seeking /questioning the spiritual path in 1977, when she received A Course in Miracles from an anonymous donor at her church. She met and became a student of Tibetan Master Gelek Rimpoche is the late 1980's when Jewel Heart International was formed in Ann Arbor, where she later became an Instructor (1999) and The educational Program Director (2003-2006) – helping to develop the foundations of the curriculum. Throughout the years, she has a been an enthusiastic explorer of a variety of esoteric traditions, eventually leading her to embrace an inclusive approach to meditation, rather than a strict interpretation of the Tibetan tradition. The spiritual path is evolutionary and lively and will often surprise you with how it unfolds! Kathleen also teaches Creative Writing part time at EMU and has a private psychotherapy practice specializing in spiritual questioning/deepening and healing self-hatred through embodied wisdom and love.
Bill Riccobon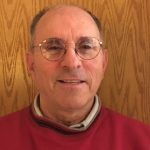 o
has been meditating and journaling since 1972 with the birth of his first child.  The father of 6, he was a high school counselor for 30+ years.  Relatively new to DSC, he has been practicing vipassana meditation for the last 6 years.  He values meditation in his daily practice and benefits from it in everyday living.  Bill also is a  long standing member of Ann Arbor Quaker meeting. 
Founder and Guiding Teacher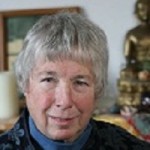 In Ann Arbor, Michigan, in 1989, Barbara Brodsky founded Deep Spring Center for Meditation and Spiritual Inquiry, she is the founder and guiding teacher,

Barbara Brodsky has been practicing meditation since 1960. She has dual roots in the Buddhist and Quaker traditions and her teaching reflects this balance. Barbara teaches insight or vipassana meditation and practices derived from the dzogchen (non-dual awareness) traditions to people of all faiths, traveling throughout the world. She is an ordained Interfaith Minister.
Barbara Brodsky is a channel for Aaron.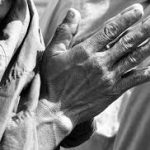 Aaron is a spirit who has been a Buddhist monk and scholar in many previous lifetimes and is a being of great love, compassion, wisdom and gentle humor. In his final lifetime, he was a Vipassana meditation master in the Theravadin tradition, but reminds us that, like us, he has lived in many different bodies and followed many spiritual paths.