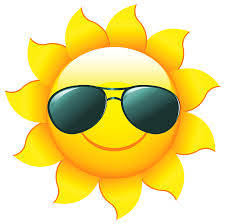 Please consider a donation(suggested donation $5-$10) to support these transcripts.
The One Year Anniversary of WHAT?
My name is Celeste Zygmont, and I'm living way out here near Austin, Texas. It's been 105 degrees (Fahrenheit!) the past few days. You can't touch the metal of cars with your hand, and you can't walk barefoot on the street. Who would have thought I'd end up here? Not me, but here I am.
I met Deep Spring Center for Meditation and Spirituality in the early '90s and right away knew I wanted more. Aaron would give his talks, and something inside of me would say, "I know this."  But search as I might through my own memories, I could find nothing related to what I was hearing. So listen I did and practiced and started going to retreats. It's been an adventuresome road through life and into mind, continually re-applying the teachings I've learned these past 25 years.
So now I'm in Texas. Although I go on weeklong retreats twice a year, I yearn for my Deep Spring Sangha to be closer. But how? Then one day I was at a Deep Spring Board meeting. We were all gathered together through the online conferencing program called Zoom. That's when it hit me. What if we had an online meditation group and meditated using Zoom every Sunday morning?!
I got help setting it up, and – Shazam! – the first-ever Sunday Online Meditation was born. I am happy to announce that this first online meditation took place one year ago. Since then, we've met week after week. And now it's been one year, one year of my heart feeling humanly connected to my dear ones all over the U.S. and sometimes even farther.
We chant and feel the togetherness of our energies. I like reaching out, way out, energetically, and offering any benefit that might come as a result of our meditation to be for the good of all beings. Ah. Then we begin an hour of meditation. Except for meditation at retreats, it's the deepest meditation I know. For the most part, my family respects this time.
Over the course of this year, it has worked out that a core group of us has formed to meditate this way. We represent the states of Texas, Florida, Pennsylvania, Ohio and Michigan. What a bond we've created between us, just by silently meditating together.  We all look forward to it each week. And we say goodbye with smiles and warm hearts.
Now here's the good part. You are invited to meditate, too! How beneficial it can be for you. Imagine the growth of the heart that is possible! Especially if you feel isolated where you live, please consider committing to this heart time with us.
To sign up, go to the Deep Spring website on the Sunday Online Meditation page. Or try this link:  https://www.deepspring.org/sunday-online-meditation-from-anywhere. Thank you so very much. I look forward to meditating with you soon!
Lovingly,
Celeste