A time of meditation, sacred sound,
inspirational words and silence
At this time of the inauguration of a new president
we invite all people to come together
holding space and co-creating our future in love.
Entering the Sacred Heart
Deepening the Knowing of Love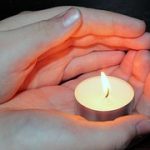 led by
Norma Gentile – Sound Shaman
Barbara Brodsky – Herself and Channeling Spirit
Haju Sunim – Buddhist Priest
Saturday, January 21
1:00 pm – 4:00 pm
Donations Welcome at Door
Interfaith Center for Spiritual Growth
704 Airport Blvd., Ann Arbor
This event is meant to provide a spiritual energy container for the Women's March happening concurrently in Washington D.C. on this day.
While it is vital to have people physically present in the D.C. March, there are many more people whose life circumstances make physical attendance impractical.
We hope such a gathering, at the same time as other such gatherings around the country, can help create an energetic container in which we may deepen our capacity to remember the transformational power of love.
Co-Sponsored by:
Deep Spring Center for Spiritual Inquiry
HealingChants.com
Interfaith Center for Spiritual Growth
Links:
http://www.interfaithspirit.org  (Interfaith – location)
https://www.deepspring.org  (Barbara's link)
http://www.healingchants.com  (Norma's link)
http://zenbuddhisttemple.org/haju.html  (Haju link)