The Creative Heart as a Path to Finding our way Home
Workshop held at Interfaith Center for Spiritual Growth and Online
will be rescheduled for 2018
When: Saturday, December 2, 2017
Time: 10:00 am – 3:00 pm
Please arrive by 9:45 to be in your seats ready for Aaron's opening talk at 10:00 am
Where: 704 Airport Drive, Ann Arbor, MI
Local – $35 – REGISTRATION
(You must register to attend. Dana paid to teachers does not register you for the workshop.)
No one will be denied participation for financial reasons. Please contact the office at 734.477.5848 or info@deepspring.org.
Deep Spring Center teachers offer their time on a dana basis, joyfully sharing the teachings. Your free-will offerings to the teachers are welcomed.
Note: Teachers do not receive any compensation from Deep Spring Center. Deep Spring Center fees / donations are used for running expenses in support of retreats, classes, workshops and to protect the archives of Barbara Brodsky and Aaron for future use. Dana to the teacher is NOT a registration for this session.
Click here to offer dana to Barbara Brodsky.
(Please note Dec. 2, 2017 workshop)
Barbara Brodsky – Barbara Brodsky has been practicing meditation since 1960. She has dual roots in the Buddhist and Quaker traditions and her teaching reflects this balance. Barbara teaches insight or vipassana meditation and practices derived from the dzogchen (non-dual awareness) traditions to people of all faiths, traveling throughout the world. She is an ordained Interfaith Minister. In Ann Arbor, Michigan, in 1989, Barbara founded Deep Spring Center.
More about Barbara Brodsky.
Dorothyann Coyne – A student and practitioner of yoga and meditation since 1971. Mother of four and grandmother of five, she is a certified Kripalu Yoga teacher and a senior teacher of meditation for Deep Spring Center. Dottie and her late husband Bernie have been long time supporters of Deep Spring.  For 25 years they offered their home on a lake in the Irish Hills near Ann Arbor as a setting for many of the sangha weekend retreats and workshops.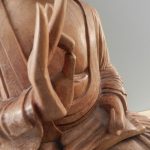 A co-creation of human and spirit led by:
Barbara Brodsky – Founder and Guiding Teacher of Deep Spring Center.
Dorothyann Coyne – Artist, certified Kripalu Yoga teacher and senior teacher at Deep Spring Center.
Aaron – channeled by Barbara Brodsky.
Description:

We know joy and peace are within us but at times of loss, pain or sorrow, we all become energetically and mentally dispersed, feeling out of balance. Our practice is not to get rid of tension and confusion but to find the inner light and freedom that are always within us and remember how to pause and rest there. Let us call that space "home". What blocks that opening?
A friend whose home was totally destroyed in the California fires talks of letting go. With home and dearest possessions destroyed, what is our refuge? Where is home now? We will explore the experiences of letting go, and of resting in what remains.
We envision this day as a joyful journey within. With some guidance from Aaron, Dorothy Ann and Barbara, we will use drawing, painting, creativity and meditation as paths to remembering our true center; finding our way home.
All participants, live and on line, will be asked to have a large drawing pad, a glue stick or paste, and some crayons, markers, pastels, or other drawing material available. Also, please begin now to cut out pictures from magazines, photographs and other sources that speak to your heart and bring them. You are also welcome to bring any assemblage materials like leaves, glitter etc. Art ability and skill are not needed; bring your loving heart!
________________________________________
Testimonials from the workshop on April 25:
The workshop was powerful and inspiring. I'm so grateful to have access to this deep learning through Barbara and the Deep Spring Community!
– Grace K.
Since the workshop, I found that my heart is more open towards my fellow human beings and I am more patient, understanding and loving. I am most grateful for the purification and look forward to connecting again soon.
– Mimi M.
The teachings, practice opportunities and darshan I get through Deep Spring Center assist my path in exponential ways. I can't believe I have access to the clarity, wisdom and lovingkindness which come from DSC. Thank you to all those who make the work of DSC possible.
– Celeste Z.