cancelled
To be rescheduled
Workshop held at Interfaith Center for Spiritual Growth and Online
When: Saturday, November 4, 2017
Time: 10: 00 am to 4:00 pm

Eastern Time Zone:  10 am.
Central Time Zone:  9 am.
Mountain Time Zone:  8 am.
Pacific Time Zone:  7 am.
Where: 704 Airport Drive, Ann Arbor, MI
Local – $35 – REGISTRATION
Online – sliding scale – $20-$80 – REGISTRATION
(You must register to attend. Dana paid to teachers does not register you for the workshop.)
All registrants will receive the video of this workshop as a Thank You from Deep Spring Center.
No one will be denied participation for financial reasons. Please contact the office at 734.477.5848 or info@deepspring.org.
Deep Spring Center teachers offer their time on a dana basis, joyfully sharing the teachings. Your free-will offerings to the teachers are welcomed.
Note: Teachers do not receive any compensation from Deep Spring Center. Deep Spring Center fees / donations are used for running expenses in support of retreats, classes, workshops and to protect the archives of Barbara Brodsky and Aaron for future use. Dana to the teacher is NOT a registration for this session.
Click here to offer dana to Barbara Brodsky.
Barbara Brodsky – Barbara Brodsky has been practicing meditation since 1960. She has dual roots in the Buddhist and Quaker traditions and her teaching reflects this balance. Barbara teaches insight or vipassana meditation and practices derived from the dzogchen (non-dual awareness) traditions to people of all faiths, traveling throughout the world. She is an ordained Interfaith Minister. In Ann Arbor, Michigan, in 1989, Barbara founded Deep Spring Center.
More about Barbara Brodsky.
Dr. Tavis Taylor, MD – Dr. Taylor has enjoyed 23 years of intense Internal Medicine practice in a variety of settings. He has provided care in very rural sites where he was the only doctor in Alaska, Hawaii, migrant clinic California, tribal clinics in WA and Oklahoma. He spent 7 years with the Pima Tohono O'odham tribe outside of Phoenix, AZ in the 1990s, leaving there in 1999 as their CMO (chief medical officer) and member of the governing board to return to his home town, Bremerton, WA. Here, he was with Kitsap Internal Medicine until 2008 when he decided to open the solo practice.
Dr Taylor has been a single parent raising his two children in Kitsap County, WA, and enjoys his extended family and community there. Now that his children are going off to college and other pursuits, he can indulge in a more flexible schedule to include travel and assisting under-served communities at tribal/Indian Health Service sites and VA clinics.
He has also deepened his own investigations and practice in non-traditional healing, including shamanic studies and  learning at John of God's Casa de Dom Inaçio.
Education: MIT undergrad; UW school of Medicine MD; UW Internal Medicine Residency program.
Affiliations: Faculty Clinical Instructor University of Washington School of Medicine; AAIP: Assoc. of American Indian physicians; ABIM: American board of internal medicine; WPATH: world professional association of transgender health; Bremerton Elks; Board member Q Youth Resources, Bremerton; Board member Deep Spring Center, Ann Arbor, MI.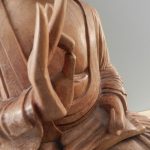 A co-creation of human and spirit led by:
Barbara Brodsky – Founder and Guiding Teacher of Deep Spring Center.
Dr. Tavis Taylor, MD – 23 years of intense Internal Medicine practice and deepening investigations in non-traditional healing.
Aaron – channeled by Barbara Brodsky.
Description to come.
Testimonials from the workshop on April 25:
The workshop was powerful and inspiring. I'm so grateful to have access to this deep learning through Barbara and the Deep Spring Community!
– Grace K.
Since the workshop, I found that my heart is more open towards my fellow human beings and I am more patient, understanding and loving. I am most grateful for the purification and look forward to connecting again soon.
– Mimi M.
The teachings, practice opportunities and darshan I get through Deep Spring Center assist my path in exponential ways. I can't believe I have access to the clarity, wisdom and lovingkindness which come from DSC. Thank you to all those who make the work of DSC possible.
– Celeste Z.